Home Staging Services
Ready Your Home for Quick Sale

First impressions are crucial in this market. If you are about to put your home on the market, you should create an atmosphere that is appealing to all potential buyers. You may need to re-arrange the furniture, pack some personal items away or neutralize your paint palette. We will end your confusion and give you the advice you NEED to hear.
To see some examples of our work, take a look at our gallery page.
Services
Consultations
Home Staging
Interior Design

Rental Furnishings
Selection of Materials, Products and Color Choices
Our Action Plan for Staging Your Home

We will provide an action plan that a homeowner or realtor can follow and complete themselves for as little as $150.00. We will come out, do a walk through and provide you with a customized checklist, detailing what needs to be done on a room-by-room basis. We will tell you what to pack, what to paint and what to purchase. Following this checklist will make your home ready for buyers.
Professional Staging Services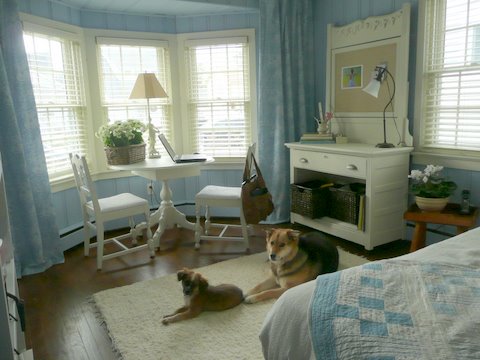 We can "redesign" using whatever furniture and accessories are on hand. We will be able to quote a price for this service at our first meeting. We provide any trades necessary to get your property "Open House Ready" including painters, handy men, moving men, packing, estate sale providers and cleaning crew.
Staging is especially helpful:
After receiving negative feedback from realtors showing your listing
Before listing the property
When an old listing just will NOT sell
Rental furniture and accessories

If you have an empty property, we will provide rental furniture and accessories, which will make your property stand out amongst the many other empty properties on the market today. Empty rooms can confuse potential buyers. They are not sure what size bed will fit or where to position their furniture. End their confusion and make your property appealing with professional home staging.

Model home interior installation

If you are a developer or a builder and would like a model home interior installed, we will provide story boards, furniture plans, and a sensible quote and timeline. If you're building in an over-50 community, young family oriented community or in a vacation area, your model home will be designed to market your project to your target customer.
Call today to schedule your initial consultation!